RoboMaster GM6020

The RoboMaster GM6020 is a brushless DC motor with an integrated driver. The motor adopts a hollow shaft design that offers high torque density, control precision, flexible interaction methods, and intelligent protection. It is suitable for low-speed and high-torque direct drive application scenarios and is an ideal choice for robotics competitions, scientific research, education, automation applications, and more.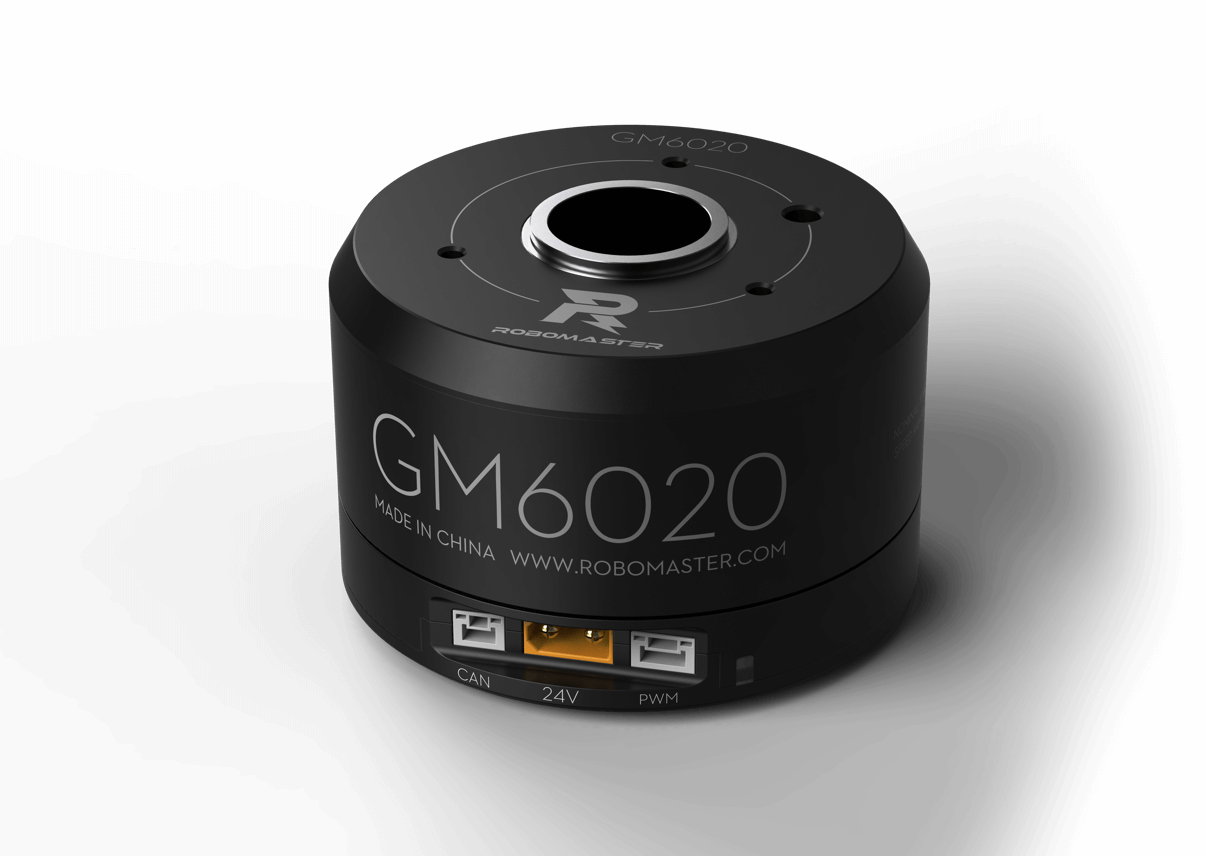 Integrated Design
The motor has a built-in driver and angle sensor. With a compact structure and high integration, it minimizes installation space while maximizing output. The motor's highly-integrated structure features simplified wiring and makes the device more user friendly.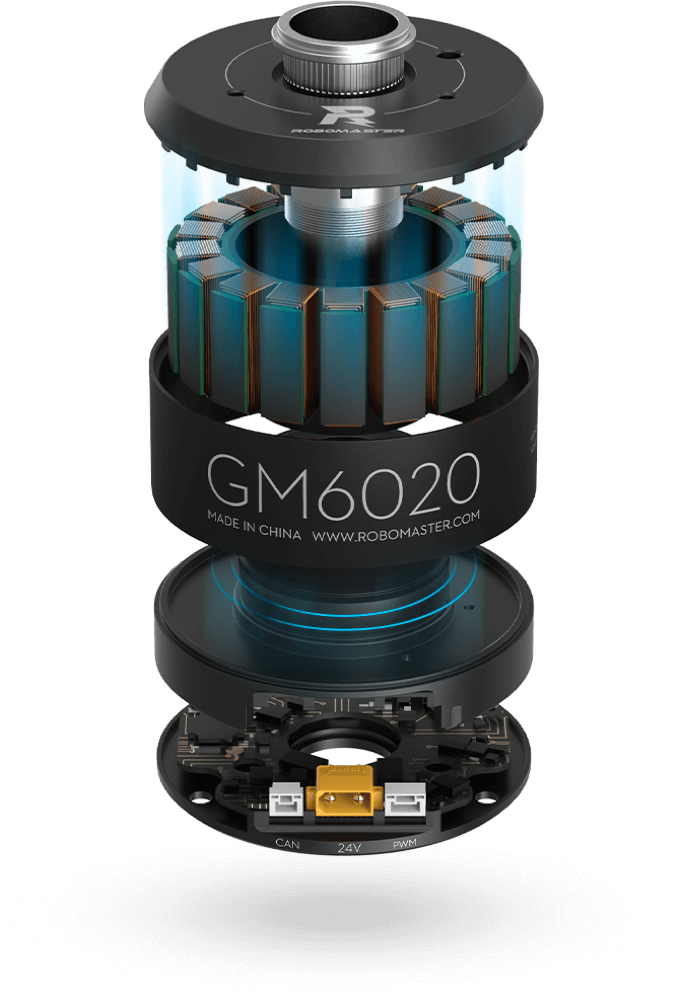 Hollow Shaft Structure
The motor uses an 18mm hollow shaft with high adaptability. Users can mount electric slip rings or other accessories in the hollow shaft according to their application demands. The motor features high structural stiffness and can be connected with other structural parts, making the entire design compact and efficient.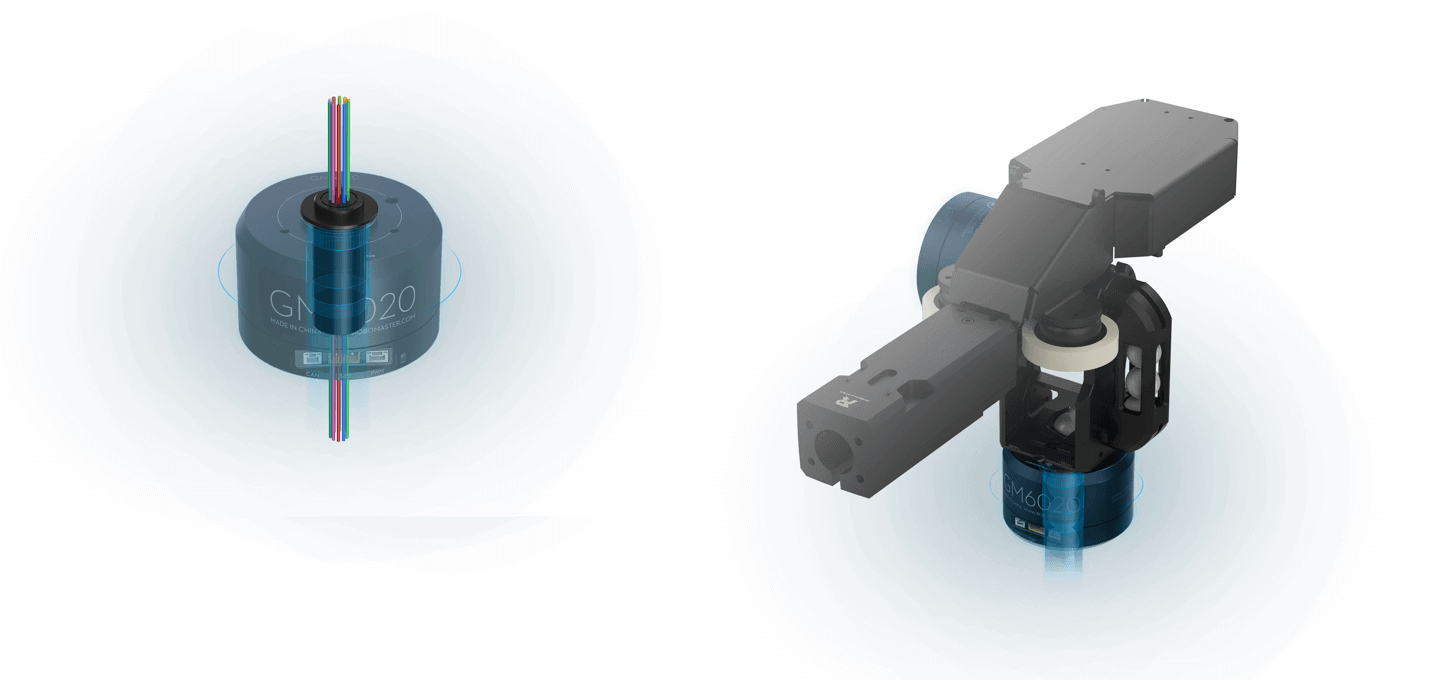 High Torque Density
The motor boasts a high pole number design, fractional slot concentrated windings,and rare earth magnets which enables it to achieve a powerful torque output in a smaller volume (Maximum Continuous Torque 1.24 N·m).

High Control Precision
The built-in high-precision angle sensor and FOC technology allows the motor to output continuous and linear torque and fully guarantee the control precision of torque output and angle.

Flexible Interaction
The motor supports CAN bus command control and PWM signal control. In CAN control mode, the control command and status data between the controller and the motor offers two-way interaction and advanced control through real-time acquisition of motor information such as angle, rotational speed, and temperature. In PWM control mode, the motor can easily realize angle control by simulating the servo control method. By connecting the motor to a computer, users can get parameter configurations and firmware upgrades through RoboMaster Assistant to keep the motor in optimal working condition.

Advanced Protection
The motor supports early warning and protection for overvoltage, overcurrent, and other problems. The SSTP intelligent temperature protection algorithm of brushless motor effectively avoids overheating and ensures safe and reliable operation.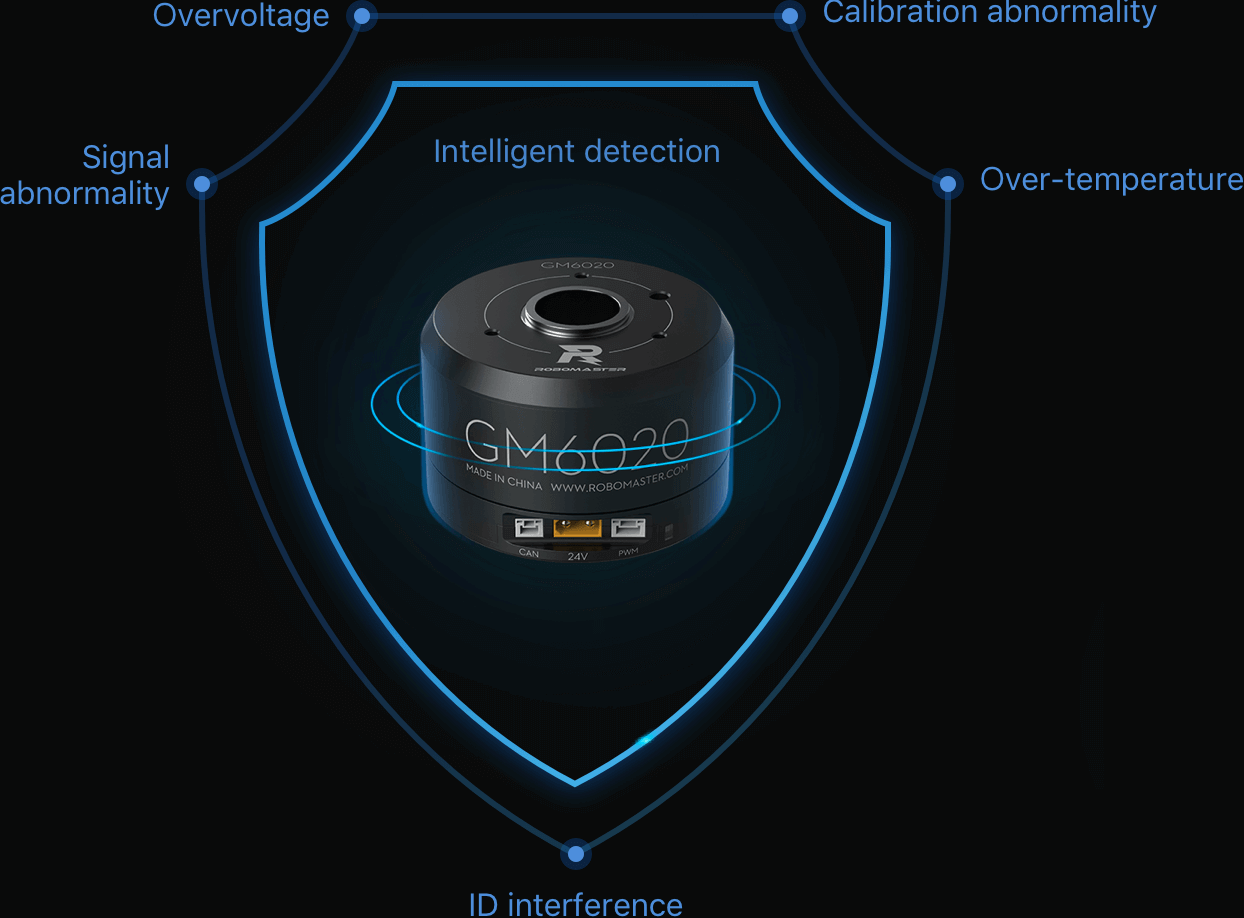 BUY
Poetry in motion, running at your will.