Overview
RoboMaster is an annual robotics competition for teams of aspiring engineers to design and build next-generation robots for completing difficult tasks and hand-to-hand combat. As the first robot combat elimination tournament in China, RoboMaster has attracted close attention from hundreds of universities, nearly 1,000 high-tech enterprises and tens of thousands of fans from across the country since its debut.Through fierce competition and team-building, we aim to provide an exciting new venue for science and engineering students to contribute their creativity and skills outside the virtual world of online gaming. In this epic battle of wits, "good enough" is not enough.Beyond the arena, RoboMaster is also revolutionizing the cultivation of new talent on college campuses across the country by providing science and engineering students with the chance to combine theory with practice outside the classroom and become the innovators of tomorrow.
COMPETITION CONCEPT
Make science and engineering cool and exciting for everyoneDiscover and nurture future engineering talents from across the countryEncourage college students to pursue activities and hobbies based on their interestsPromote participation in real-world competitions beyond the virtual world of online games
OTHER EVENT
In addition to the main competition, RoboMaster also hosts events and organizations to advocate for young engineers. The annual International Conference on Robotics and Automation hosts DJI RoboMaster Mobile Manipulation Challenge. Year-round support includes campus clubs, high school and university summer camps, engineering conferences, and joint laboratories. RoboMaster also regularly invites industrial experts from around the world to share their experiences and promote communication among professionals to foster the exchange of ideas, creativity, and best practices.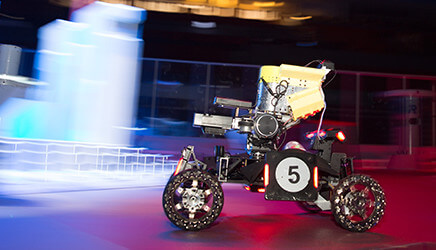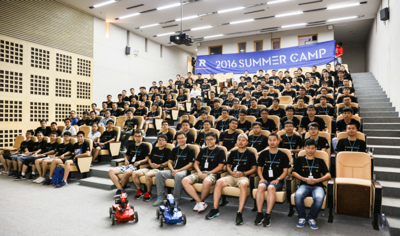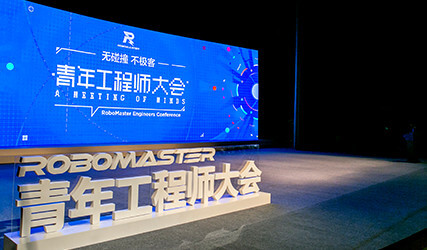 FUTURE PROSPECT
It's far from enough to describe Robomaster as a robotics competition merely for Chinese college students. We are launching a movement to develop it into an international robotics competition for technology enthusiasts worldwide. In the future, we will explore more projects to promote technological education and provide participants with instruction and mentorship from industry professionals and leading academics, as well as provide business incubation for participants' projects to attract long-term investment.
Science Competition Brand

Science Education

Business incubation
Committee
Founder of DJI, RoboMaster Sponsor

Chairman of the RoboMaster Organizing Committee

Executive chairman of the RoboMaster Organizing Committee