Introduction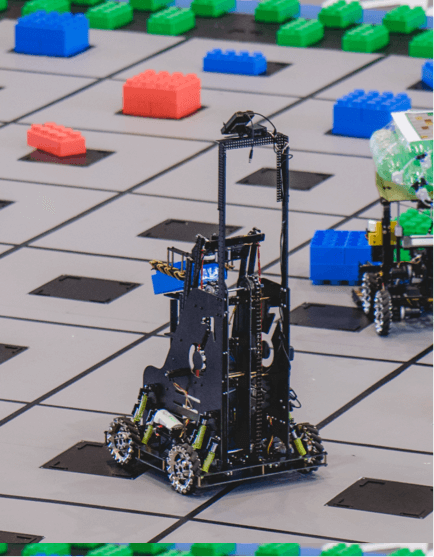 The RoboMaster camps, hosted by Shenzhen DJI Technology Co., Ltd., are robot-themed talent training programs that bring together robot aficionados from around the world, offering them research opportunities along with free robot development kits and study courses.
The robotics camps are divided into The High School RoboMaster Winter/Summer Camp and The College-level RoboMaster Robotics Summer Camp.
The High School RoboMaster Winter/Summer Camp is a platform tailor-made for high school students to improve their robotics skill sets and gain hands-on experience. Every year, from January to February and from July to August, DJI will recruit the most elite high school students in the field of robotics, providing them with systematic trainings and professional mentors, and challenging them to cutting-edge research and development projects.
The College-level RoboMaster Robotics Summer Camp is a summer research program tailor-made for science and engineering major college students and robot enthusiasts. From July to August each year, admitted college students will be challenged to a month-long robot development project.
The admission portal for each robotics camp will be open 2-3 months prior to the opening of the program. All robotics camps will be hosted in Shenzhen.
Development Timeline
2013

The beginning of computer vision technology

Summer Camp
24 college students

"Autonomous mobile shooting"

2014

The early stage of the RM competition

Summer Camp
96 college students

"RoboMaster Competition"

2015

The beginning of Aerials

Summer Camp
100 college students

"Fully autonomous flight and projectile launching"

2016

The integration of ground and air

Introduction to the Infantry

Summer Camp
111 college students

"Ground-air-collaborated target fetching"

Summer Camp
20 high school students

"Modifying the Infantry to retrieve specific objectives"Designing robotic arm structures Controlling robots by programs

2017

Entry to the era of Total-automation

Winter Camp
32 high school students

"Fully autonomous fixed-point shooting"

Summer Camp
45 high school students

"Robot patrol mission competition"

Summer Camp
89 college students

"Ground-air autonomous searching and tracking robot battle"

2018

The era of Total-automation

Winter Camp
98 high school students

"Stage 1: The Linking Game – "Implement algorithms to solve for the optimal path, and design robots to grab and arrange game blocks to score"

"Stage 2: Huarong Road (mutable labyrinth) – "Implement algorithms to find a solution to the mutable labyrinth with minimum number of steps, and design a robot to "rescue" the objective from the labyrinth according to the solution"

Summer Camp
144 high school students

"Independently design and program robots to defend or attack fortresses"

Summer Camp
33 college students

"Autonomously reloading, enemy-recognizing, and shooting competition"

2019

The era of artificial intelligence

Winter Camp
104 high school students

"Engineer robots and decryption robots work together to search, grab and decrypt blocks automatically"

Summer Camp
89 high school students

"Campers build a fully automatic intelligent robot under the guidance .The robot needs to independently plan the path, move and make decisions in the game position and play a game against the opponent's robot. Robots need to allocate resources reasonably and place different numbers of energy balls to occupy the posts and roads"
Features
From introduction to profession

Comprehensive exposure to and learning of robot principles

From theory to practice

Professional training combined with immense hands-on opportunities in innovative design

From basic to advanced

Explore the practical applications of robots with indoor positioning system

From a novice to a master

Improving and learning from challenging robotics projects and competitions
Gains
Exposure to cutting-edge technology

Visit the Hong Kong University of Science and Technology Robotics Laboratory and well-known technology companies. Utilize the top robot-development equipment in DJI for free.

Gaining of knowledge and skills

DJI R&D engineers give lectures on topics ranging from mechanical design, processing, and hardware principles to embedded systems implementation and control parameter debugging. The all-in-one classes provide students with a comprehensive and rapid understanding of robotics.

Improvement on overall quality

Learning from projects that require campers to collaborate with outstanding peers to turn ideas into reality. Group competitions help improve the campers' ability to work in teams.

Rich rewards

The first, second, and third place teams determined by the final competition will receive valuable DJI products as awards.

Identify Your Dream School In Advance

Close cooperation with a number of universities in which campers with excellent comprehensive assessment results will be included in the RoboMaster talent pool. The talent pool will actively recommend outstanding talents to top universities with students' files.